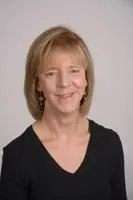 Our lives are continuously disrupted/affected. Each of us has been touched by what's happening in one way or another. Sometimes just getting through the day can be difficult.

Being an RN and having medical experience is helpful in my work as a therapist. Whether they be medical or not problems may be surfacing. Issues with relationships, work, life. Things we never thought would bother us may be present. New issues, old issues, many things may be causing stress. Maybe I can help.
Areas of expertise: Women's Issues, Anxiety, Medical Issues, Loss, Relationships

Mission Statement: Making a difference. Helping you through difficulties that many be troubling you.
Insurance Accepted:
Aetna/Cigna/Medicare/United Healthcare
Office Hours: Mon-Wed 8am-7pm
Education:
Rutgers University, BS Nursing
Rutgers University, MSW Social Work
Seton Hall University, ED.S. Marriage & Family Therapy
NJ Licenses:
LCSW-Licensed Clinical Social Worker
LMFT-Licensed Marriage & Family Therapist
RN, APN,C- Registered Nurse/Advanced Practice RN
Professional Experience:
PRIVATE PRACTICE: Individual/Couples Therapist
CIGNA,, Parsippany, NJ: Inpatient Behavioral Health-Case Manager
HACKENSACK/MERIDIAN HEALTH, Hackensack, NJ: Director- Psychiatric Emergency Services